At Plomero en Phoenix, we have many years of experience in all aspects of plumbing and are committed to providing the highest quality plumbing services. Our fleet of experienced, certified technicians is always arriving on time and prepared to handle any issue. We combine exceptional customer service with expertise and quality products to handle all types of plumbing services, from water heater repairs to drain cleaning and slab leak repair. Furthermore, we offer competitive rates and financing options to help you get the necessary services and repairs quickly.
Our technicians are always up-to-date with the latest advances in plumbing technology and can provide you with the best solutions for your plumbing needs. Whether you have a leaky faucet, a clogged drain, or need a water filter repair, our team has the skills and knowledge to solve all these plumbing issues.
At Plomero en Phoenix, we prioritize customer satisfaction and aim to exceed your expectations with every service call. Moreover, our friendly and professional technicians will take the time to listen to your concerns, answer any questions, and provide clear explanations of the work that needs to be done. We believe in open communication and transparency throughout the entire process, ensuring that you are informed and involved every step of the way.
We also understand that plumbing repairs and installations can be a financial burden. That's why we offer competitive rates and flexible financing options to help you manage the cost of your plumbing services. We believe everyone deserves access to reliable plumbing solutions, and we work with you to find a payment plan that fits your budget.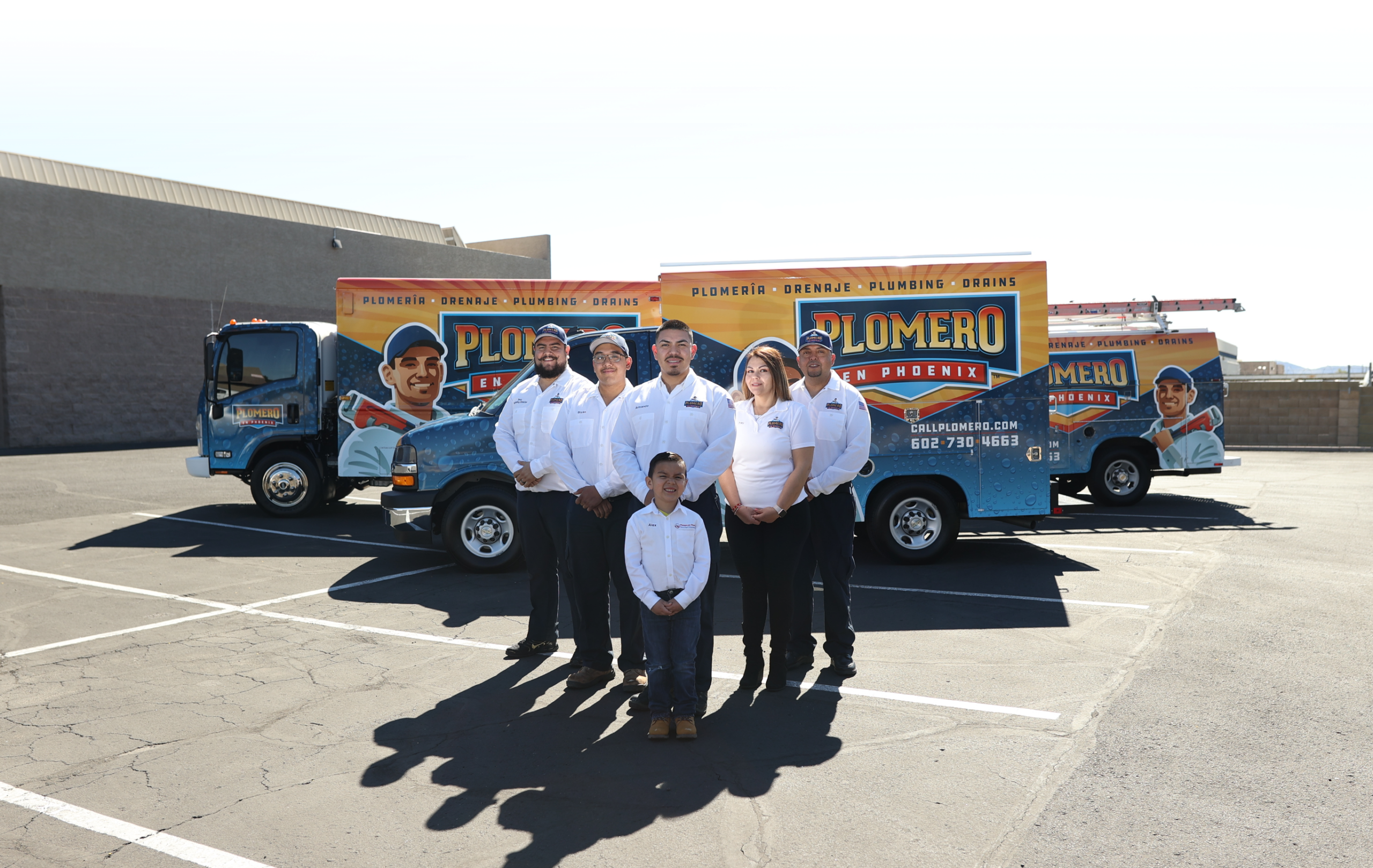 FIND OUT WHY WE'RE THE GO-TO
PHOENIX PLUMBING COMPANY
FIND OUT WHY WE'RE THE GO-TO
PHOENIX PLUMBING COMPANY